Tonight's going out look: Emerald eyes and pink gradient lips.
Tutorial: Gradient Lips
So, the red lip trend looks like it's going to be hanging around at least until Spring 2013. 
I love a red lip, but I think adding a gradient effect with your lipstick is a fun way to add a bit of edge to a classic look.
I put together and easy step-by-step tutorial for you guys that will walk you through how to create gradient lips and have you wanting to pucker up!
So let's get started…
First things first, since we're creating a gradient, we want our lip color to go from dark on the edges of our lips to light towards the middle. This dark to light effect if also going to give the allusion that your lips are fuller and more pouty. Can't complain about that, right? 
Before you get started:
Make sure your lips are conditioned! When wearing lipstick it's important to make sure your lips aren't chapped or cracking. 
I always do my lips last, so what I like to do is apply a lip balm to my lips while I'm apply my foundation and eye makeup. That will give the lip balm a little time to soak in and condition my lips. 
Before you actually apply any products to your lips, make sure you remove any excess balm. You don't want your lips to be slippery when you're applying your lip products. If they are, the product is just going to slide around, and we want it to stay put. 
The balm is to make sure your lips are nice and soft.
Step 1: Line Your Lips
To line my lips I chose Covergirl's LipPerfection™ Lipliner in "Sophisticated".
It's a dark plum lipliner which will work for ladies with tan to deep skin tones, like myself. If you have a fairer complexion, you can try something like "Sublime" which is still in the plum family, but not as dark.
When you're applying your liner, you want to line the very edge of your lip then bring it in slightly. Make sure not to bring it in too far, because the light colors will be applied towards the middle part of your lips.
Step 2: Feather Your Liner
You may be wondering how your feather your liner, but it's really simple, you'll just slide your lips together slightly and that will deposit some of the liner inward.
Step 3: Apply Your First Lip Color
I went for a nice true red. The product I used was Rimmel London's Last Finish Lipstick by Kate Moss in "01".
When applying the first lipstick I went over a bit of the plum liner, but did not take the color all the way out to the edges.
I rubbed my lips together so that the colors would blend. 
As you can see, the color is not fully deposited in the middle, but that's okay, we've still got another color to apply!
Step 4: Apply Second Lip Color
I then took a pink, I used Wet n' Wild's Mega Last® Lip Color in "905D Smokin' Hot Pink".
I made sure to focus this color in the middle of my lips.
I then rubbed my lips together so that all the colors blend.
Step 5: Clean Up (Optional)
I like to have a nice crisp edge to my lips when I wear lipstick. Lip liner is always going to help with this, put tracing your lips with concealer, will give you a really sharp edge and fix any mistakes if you identically went outside your lip line.
Just make sure to feather and blend the concealer into your other makeup so there is a seamless transition.
You can use whatever concealer you'd like, just make sure it's a good match for your skin tone, don't use something that you'd use under your eyes which will often be lighter than your natural skin tone. 
Also, make sure it's a thicker consistency so it will be easier to control. 
Step 6: Apply Gloss (Optional)
I thought it'd be a nice touch to add a gloss for some shine and help blend the colors further. 
The gloss I used was Stila's Lip Glaze in "Black Cherry".
I mainly concentrated the gloss in the center of my lips. Make sure not to use too much so that you don't cover up the effect. 
---
Well that's the end of the tutorial. It's pretty easy to get this look. Just four easy steps, and you can add gloss or clean up with concealer if you'd like, but it's not necessary. 
Don't be afraid to play around with color, you can use whatever colors you'd like, just make sure your darkest color your liner and the lightest color is in the very middle of your lips. 
I hope you have fun creating your own gradient lips!
Send me pics of the looks you guys come up with.
Kisses!
10 Commandments of Lipstick
Q:Any good matte lipsticks that follow the mulberry trend? I'm tempted to try it out. I am neutral toned with yellow undertones, if that makes any sense :)
persephonetics
I talk about some deep red/wine/mulberry lipsticks in this post. I'm not quite sure what skin tone you're describing, but I have a few options for fair, medium, olive, and deep skin tones.
What I'd suggest is just find a mulberry shade you like, and then "mattify" it yourself.
Follow these steps:
1. Blot your lips with a tissue after you've applied a non-matte lipstick.
2. Once you have the tissue over your lips, dust some translucent powder over the tissue while it's pressed against your lips.
This will apply the powder to your lips without making your lips look overly powdery. 
3. Repeat as necessary to get the desired look.
Hope this helps!
xx
NARS Andy Warhol Collection
Take a sneak peek at the new Andy Warhol Holiday 2012 collection from NARS: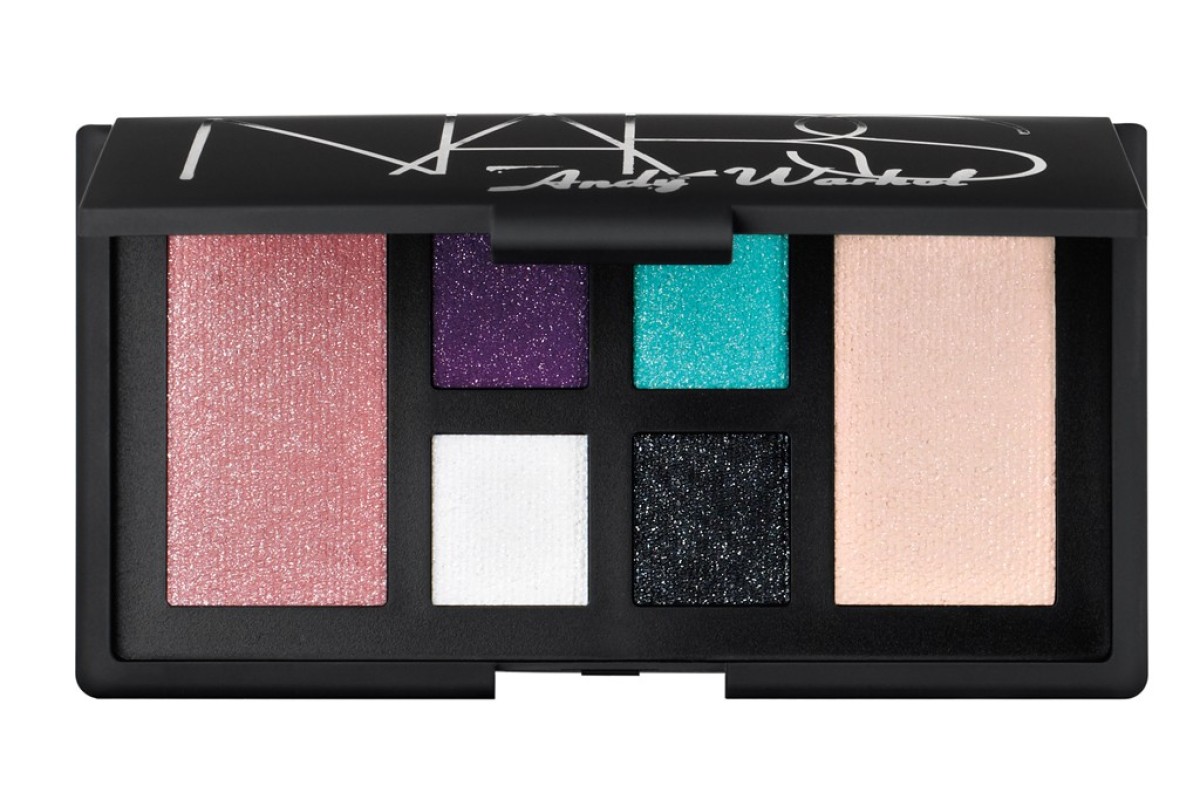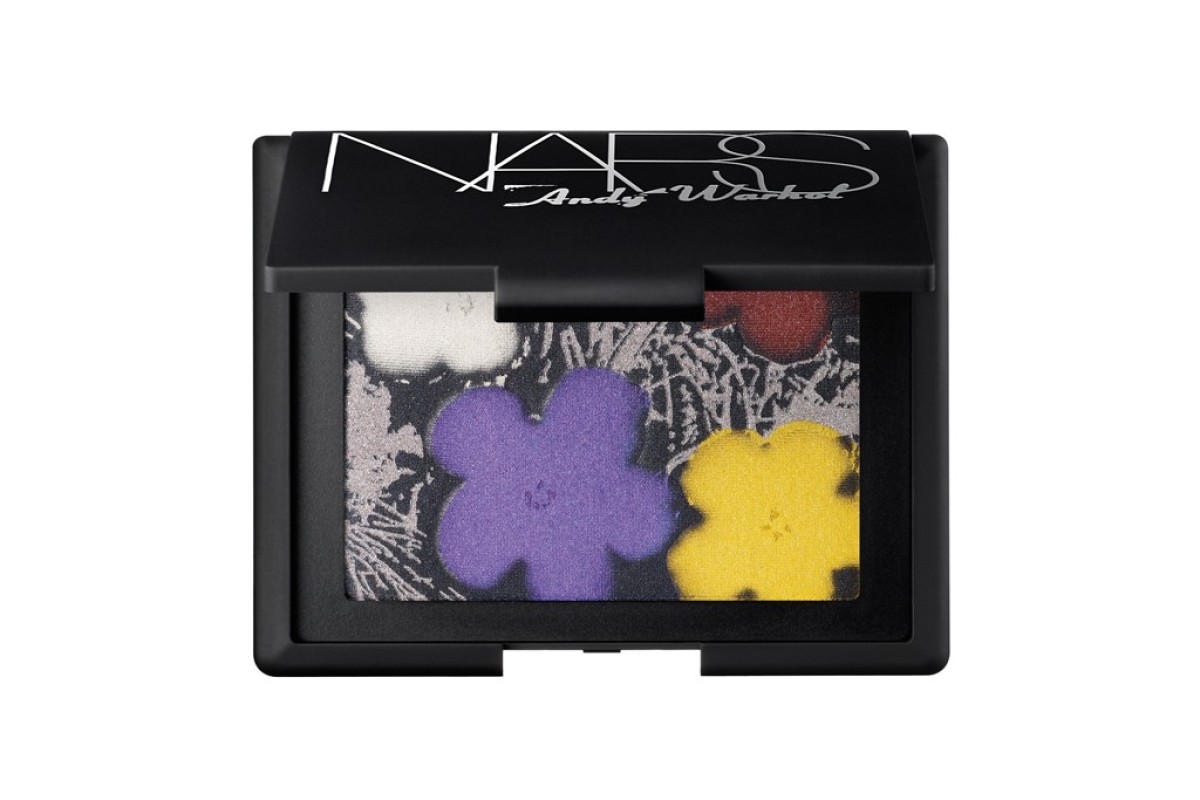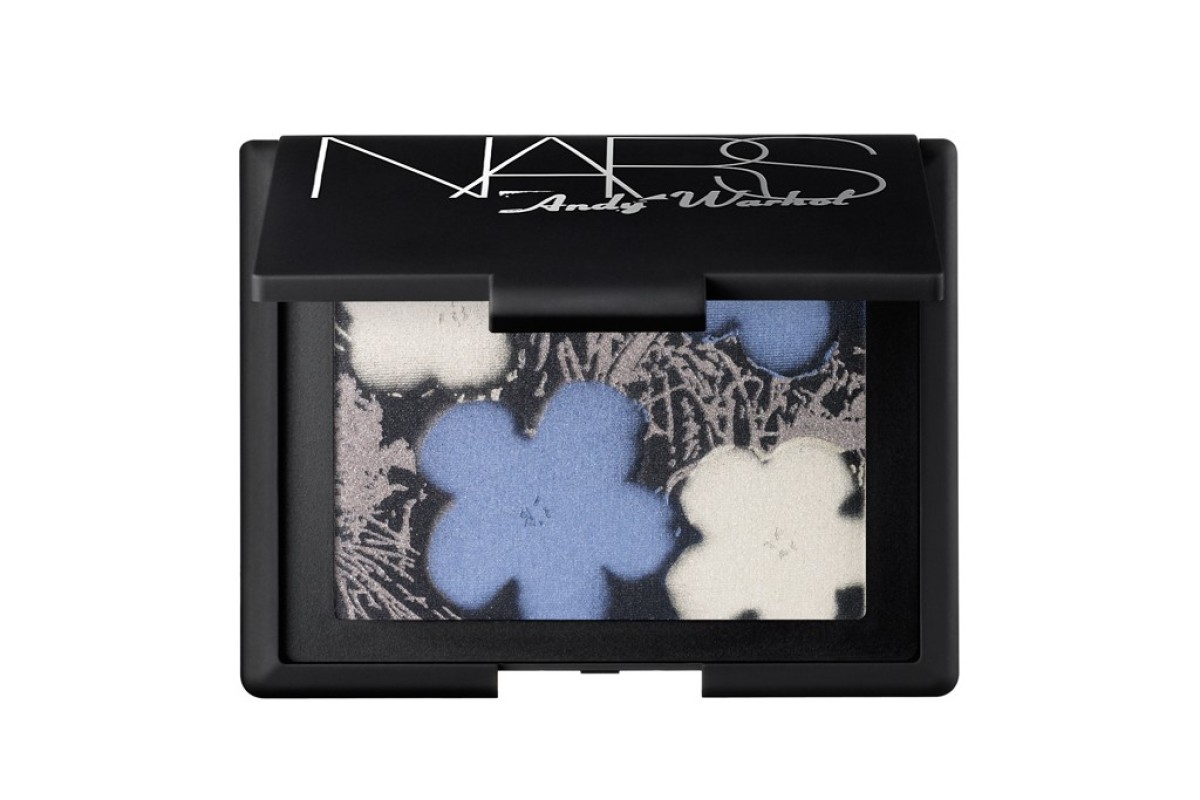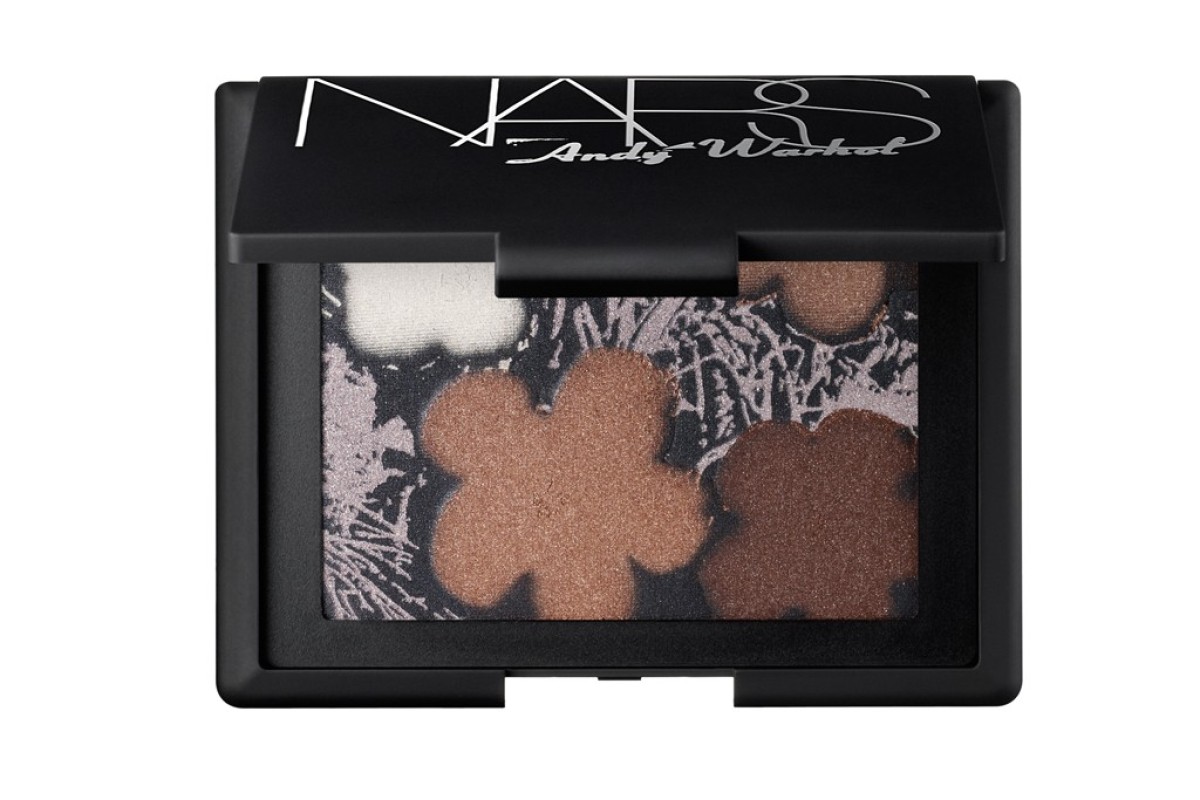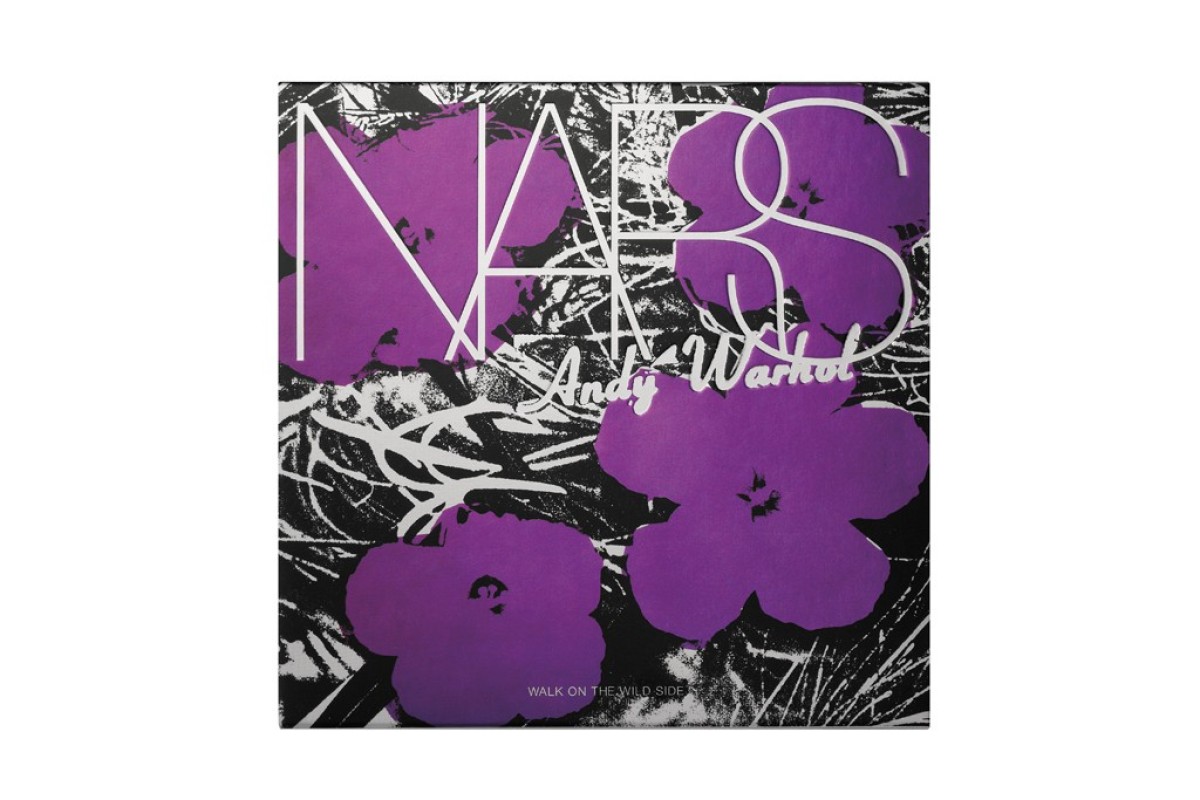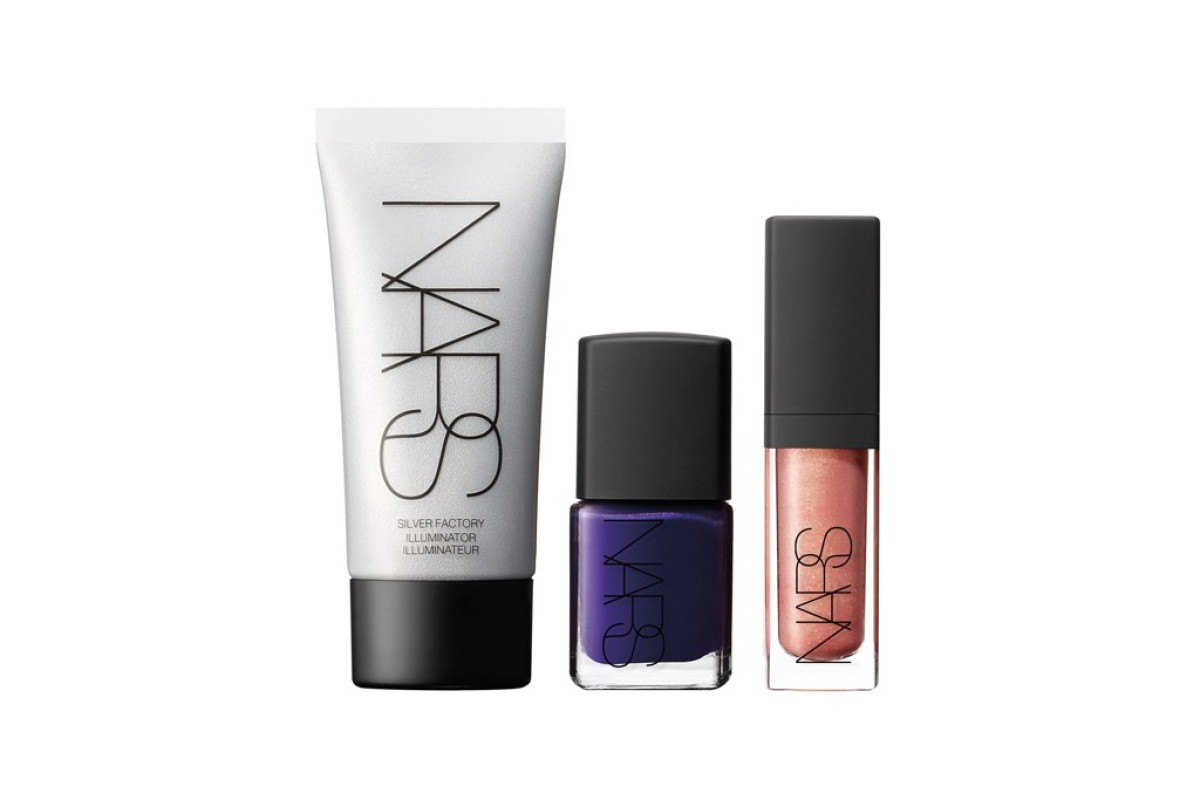 Apparently there are two separate collections. One will launch exclusively at Sephora sometime in October, the other will be launched in major department stores in November. 
The one featured above is the line that will launch at Sephora. It's an ode to pop art. 
I'm intrigued by it. I'm not entirely sure what that can is. I'm guess since it has lips on it, it possibly contains lipstick/lipgloss? Don't know if it makes me want to jump up and down…but we'll see once it's in stores. 
REVIEW: Revlon Colorburst™ Lip Butter
I've been using the Revlon Lip Butters for a while and realized I hadn't done a review yet. 
I know that most of you have probably heard of these and tried them out for yourself, but if you haven't this is definitely a product worth checking out. 
I think as we head into fall/winter, this product is great to have because it keeps your lips so moisturized. We all know how the later half of the year, especially the winter months, can leave our lips not very kissable.
With all that being said, let's get into the review.
Here's what I purchased: 
Revlon Colorburst™ Lip Butter in "Fig Jam"
Price: $6.99
Formula: Tinted Lip Balm
Here's what Revlon's website has to say about this product: 
"Buttery Balm + Shiny Color
Buttery balm with beautiful shiny color to give you baby soft, healthy glowing lips 94% of women felt lips were softer, smoother, and instantly hydrated.
Hydrating mango, shea and coconut butter formula boosts lip moisture by 156%
Pampering gel formula provides super charged hydration and glides on lips buttery smooth
Sheer to medium colour with buttery shine
Available in 20 luscious shades"
Does this really lead to softer, healthier lips? 
I can only speak for me, but I will say, after using the lip butters, my lips do feel very hydrated. It's like any lip balm in my opinion. It leads to instant relief, but doesn't really make lasting improvement. 
The formula and finish.
So, I like the formula of the lip butters The mango, shea, and coconut butters really hydrate the lips. The formula is really thick in my opinion. If you've ever handled shea or coconut butter, you'll know why. In their solid state, they are very thick and a little hard to handle, but they've been manipulated a bit so they blend easier than they would in their natural state. 
The finish is nice. All of the ones I've tried give a glossy/shiny finish. Not quite on the level of a gloss but somewhere in between a balm and a gloss. I guess think like a luminous finish lipstick with just less color. 
Coverage is light, but noticeable. 
Revlon says sheer to medium coverage, I say it's sheer to light. I think medium could possible be achieved if you really pile on the product, but you have to keep in mind that the formula is a bit thick since it has shea and coconut butter in it, so it can get gloopy if you use too much.
Another thing to note, if your lips are really pigmented, like mine, you really won't notice a ton of color because the coverage is so light. But keep in mind, this is essentially a tinted lip balm…not a gloss or lipstick. 
Overall Thoughts: 
I really do love this product. I think it's a great lip option to carry into the fall/winter months. I does provide hydration, but I wouldn't expect permanent results. The coverage is very light, but will give you some color if your lips aren't very pigmented.
I'll definitely be using these as long as Revlon keeps making them.
Pros:
Nice shade range
Hydrates lips
Benefits of a balm, but shine somewhat like a gloss
Cons: 
Doesn't last on the lips very long at all
Formula is very thick, and if you apply to much it can get gloopy very quickly.
Rating: 4.0/5.0