NARS Andy Warhol Collection
Take a sneak peek at the new Andy Warhol Holiday 2012 collection from NARS: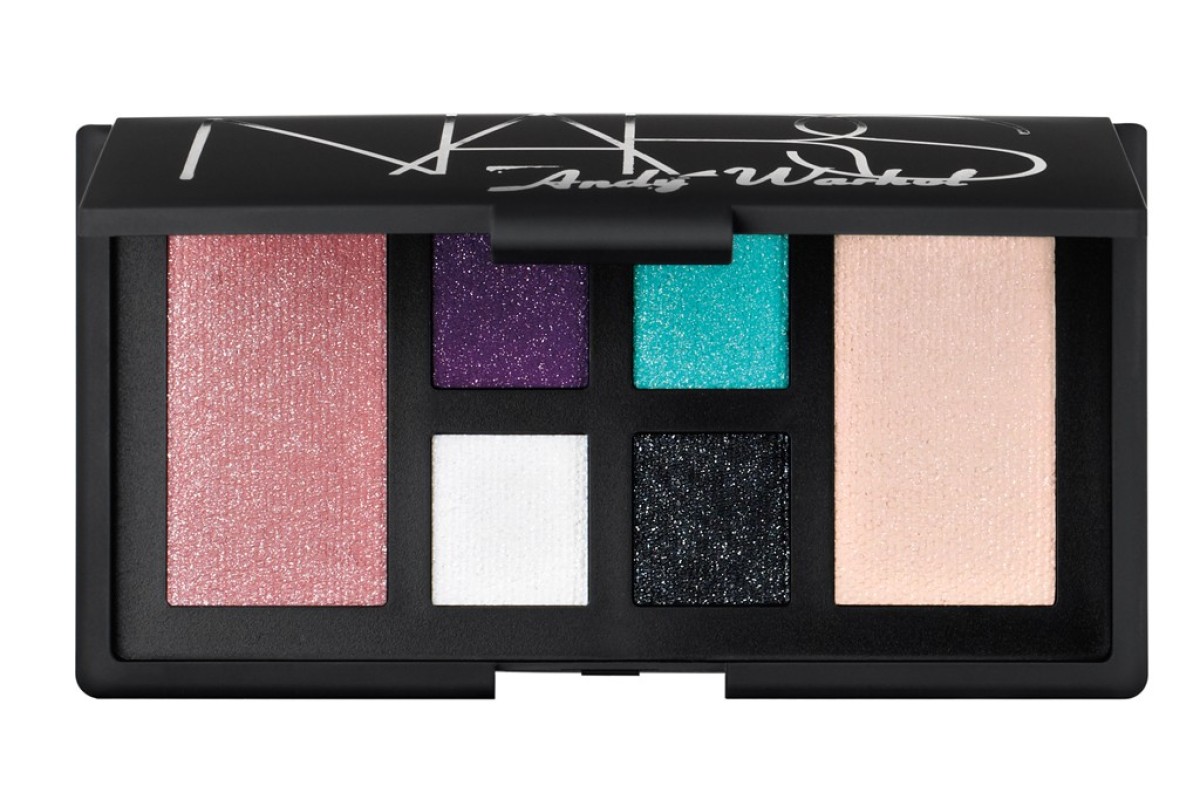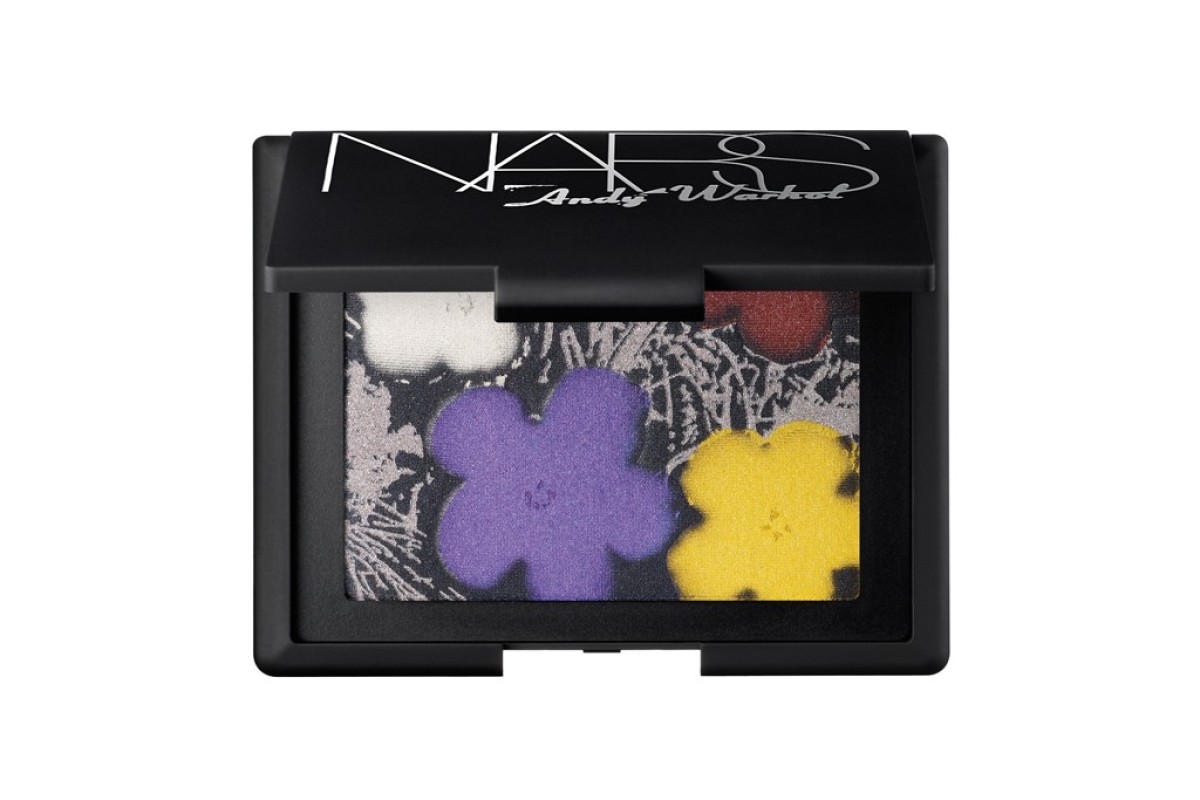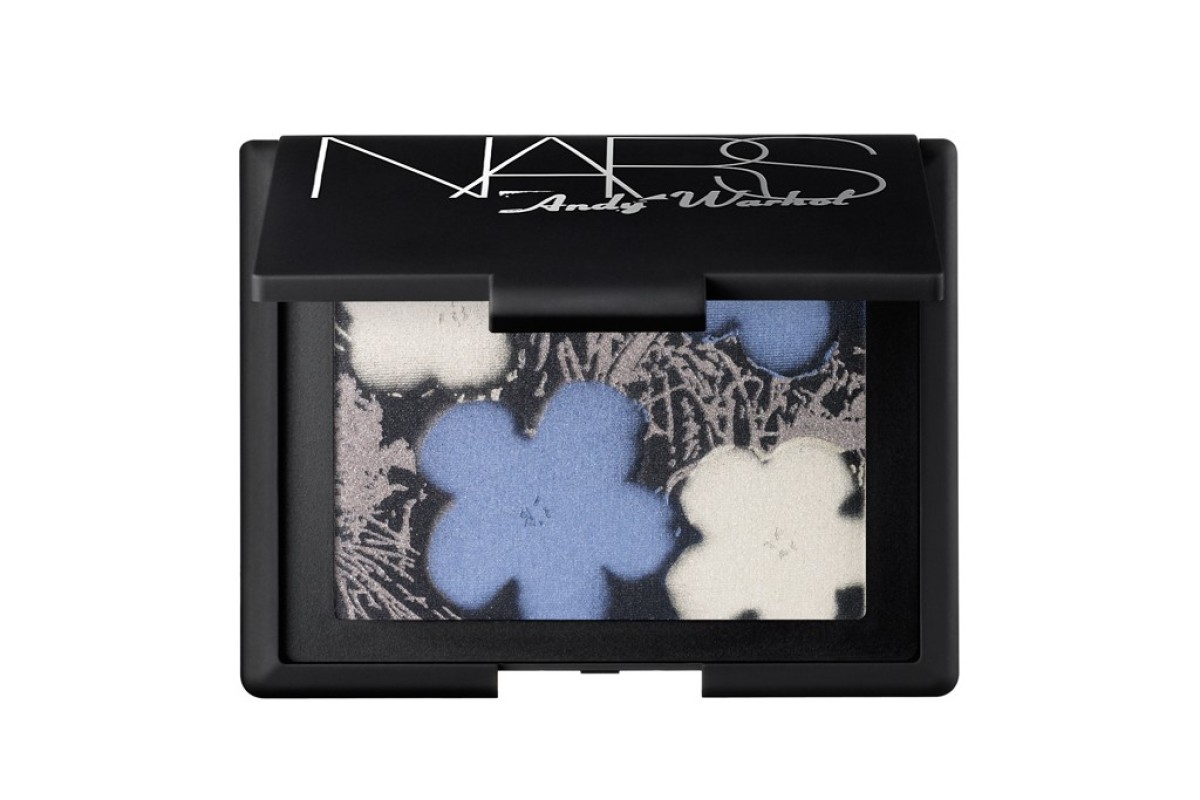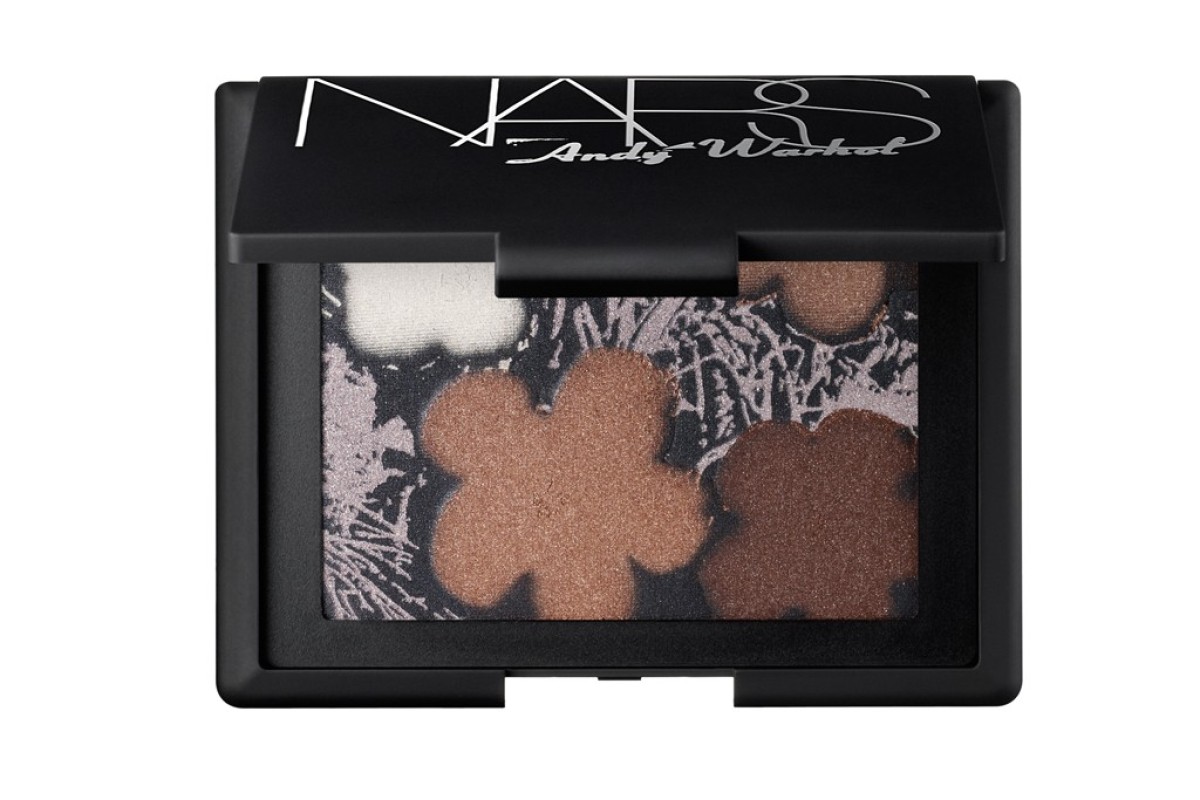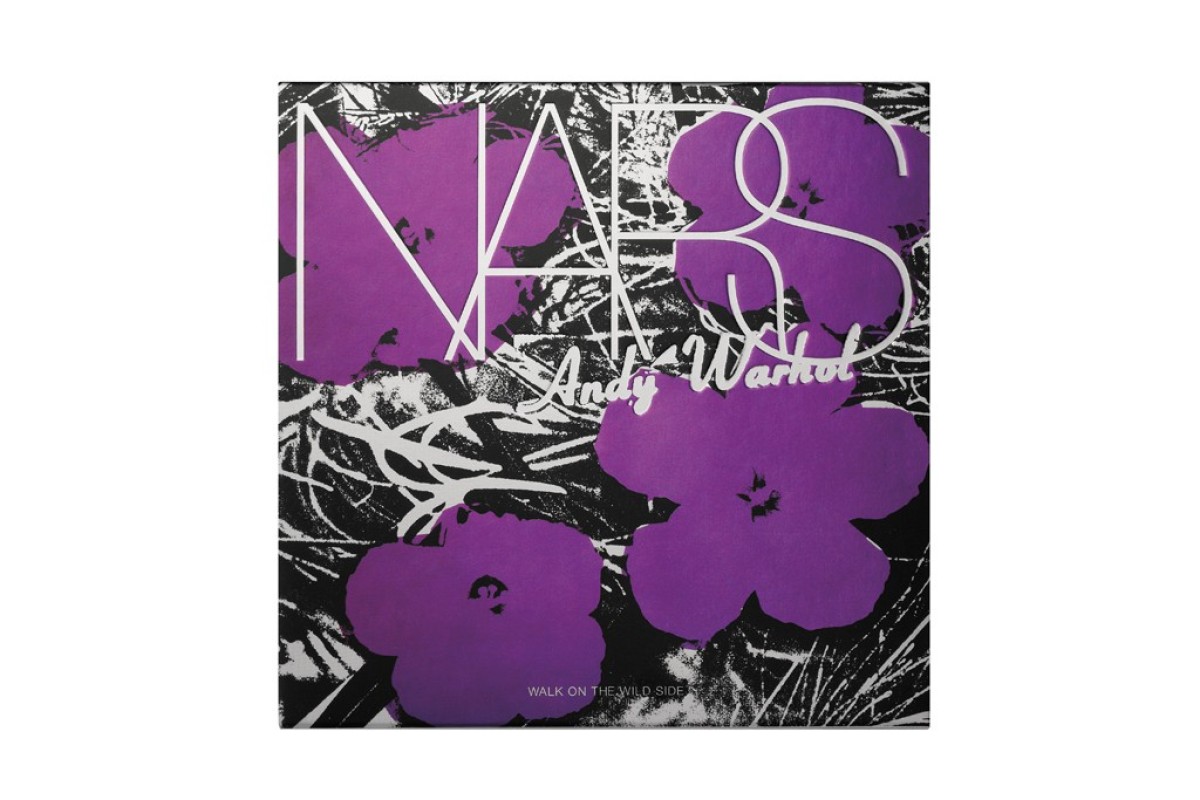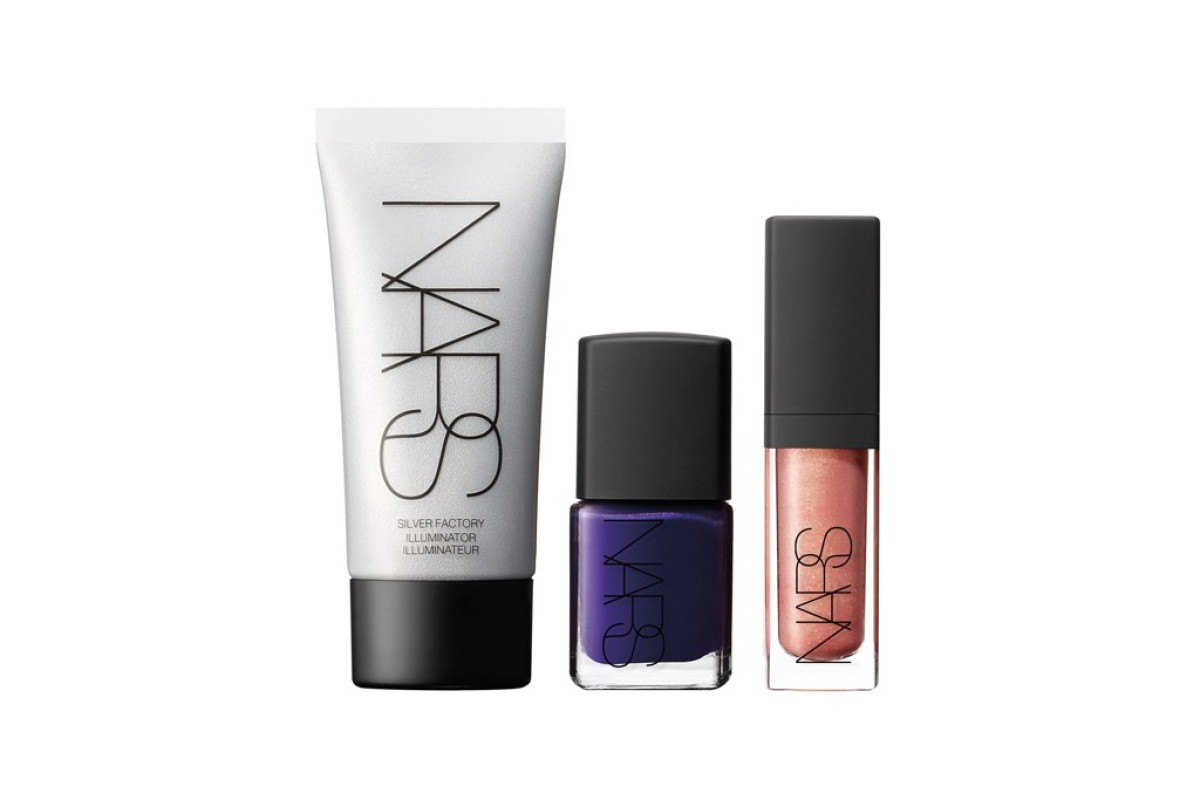 Apparently there are two separate collections. One will launch exclusively at Sephora sometime in October, the other will be launched in major department stores in November. 
The one featured above is the line that will launch at Sephora. It's an ode to pop art. 
I'm intrigued by it. I'm not entirely sure what that can is. I'm guess since it has lips on it, it possibly contains lipstick/lipgloss? Don't know if it makes me want to jump up and down…but we'll see once it's in stores. 
Fall 2012 Makeup Collections
Here are just a few of the Fall makeup collections I'm excited about:
---
I must say, I think I'm most excited to get my hands on the NARS collection. The colors are just gorgeous. That blush is to die for. I love that eye shadow trio with the purples and greens, I can already imagine so many looks I'd do with that. 
You can see that they also have that beautiful lip gloss in that burgundy color. 
I definitely think my wallet is going to be mad at me once I see these in person :]
REVIEW: NARS Illuminator in "Super Orgasm"
I've walked past this product pretty much every time I ventured into a Sephora. I'd pick it up, test it on the back of my hand and just stare in amazement and the glow it gave to my skin. The price always stopped me though.
Finally, last week, I caved. I had a beauty consultant apply it to my face and I just loved what it did, so I had to get it.
Here's what I purchased:
NARS Illuminator in "Super Orgasm"
Price: $30.00
Here's what NARS' website says about the Illuminator:
"Light the skin from within. A collection of light-reflecting liquids that glide on to refresh and enhance the complexion with shimmering incandescence. Deceptively sheer, decidedly luminous.
Can be applied all over the face or used as a highlighter
Can be worn under, over or mixed with foundation
Iconic shades"
Give your skin a glow that's out of this world.
I won't go into detail about why this product is called "super orgasm" but if you can read between the lines you'll know why, haha. This product really does give your skin an amazing glow. 
I will say, a little goes a long way. Super Orgasm is VERY shimmery:
So, if you apply too much, I think it can look a bit over the top, but if you apply with a light hand, the highlight your skin gets is so beautiful.
Mixing Super Orgasm in with my foundation surprised me. 
I will say, I thought when I mixed the product in with my foundation it was going to look like I had glitter all over my face, but it really didn't. Your foundation helps to tone down a lot of the shimmer in the illuminator and it really does look like your skin is glowing from within.
I love the formula.
I've gone with powder highlighters in the past. But since I can get a bit dry on my cheeks, I thought trying a creamier product would be beneficial. It applies so nicely and you can even it out with your fingers or a brush. 
I've been applying it on after I set my foundation/concealer and it doesn't look cakey on top of powder at all.
I was worried about getting oily in the spots where I applied it but I didn't at all.
I dig the shade range.
I only purchased, Super Orgasm, but I really like this one because I think it will look good on every skin tone. The illuminators also come in the following shades: 
Copacabana
Laguna
Orgasm
I think Copacabana would look fabulous on ladies and gents with fairer skin. Orgasm is the toned down version of Super Orgasm, it just doesn't have as much shimmer to it, but it think it would look great on every skin tone. Laguna, would look amazing on darker skinned ladies and gents like myself, and I think that one is going to be my next purchase. 
Overall Thoughts:
I love this stuff. Like I mentioned, a little goes a long way, so it'll last you a really long time. I do think it's really pricey and not everyone will want to fork up the cash. But if you want to invest in a great highlighter that you can use all the time and use for lots of different purposes, you'll definitely be getting your money's worth.
Pros:
Great shades
Applies beautifully
Is a multi-purpose product; can be used as a highlighter, blush, or mixed in with foundation
Will last you a long time
Cons:
Very pricey
Very shimmery, so if you apply too much, it can get a bit over the top very quickly
Rating: 4.0/5
I love, love, love this product and have used it everyday in some form or fashion since I purchased it. Wish it was a bit cheaper, but I'm happy with my investment :]
I'm so glad you listened to my suggestion for the tinted moisturizer! I can't live without mine in the "Cuba" shade. I agree about the price as well, but you won't be using tons of it and it will last a while, you'll see. I'm still on my first tube!
---
I must say, I'm pretty impressed with it thus far! I feels like absolutely nothing is on your face. And for being a tinted moisturizer, I wasn't upset with the coverage at all. It definitely helped to cover redness I have in certain parts of my face. I still needed a bit over concealer under my eyes, but I was expecting that.
I wore it yesterday and it was 104 where I live and I didn't feel like anything was melting off of my face. 
Thanks again for the suggestion! :]
NARS Tinted Moisturizer & Illuminator
Today I ventured to Sephora and got a sample of the NARS Tinted Moisturizer along with the NARS Illuminator.
I got a sample of the NARS Pure Radiant Tinted Moisturizer SPF30 in Martinique. 
First Impressions:
The first thing I loved about the NARS Tinted Moisturizer is that it comes in quite a few different shades. Most tinted moisturizers tend to come in about 3 to 4 shades…light, medium, and dark. The NARS Tinted Moisturizer comes in 9, and then vary in their undertones as well, which I think is fabulous.
I tried to product on in Sephora to get an idea for the coverage, and I really liked it. It is sheer, my freckles come blazing through, haha, but it definitely evens out my skin tone. I have a bit of redness in my cheek area, and that was gone after the application. 
It felt very light and airy on my face and my skin feels very soft to the touch, and doesn't feel like I have a ton of makeup caked on my face, which I think is ideal for summer time.
Price:
I got a sample, so I could try it out for a few days to see how it really works with my skin. But the retail price is $42. 
Now I think this is very pricey, but if it's a product that I really like and will wear on a regular basis all through the summer, I could justify the purchase. 
---
I also purchased the NARS Illuminator is Super Orgasm.
First Impressions:
I wanted to get a highlighter that I could use for the summer that wasn't a powder so the I could help to eliminate my makeup becoming cakey. I tried this on with the tinted moisturizer while I was in Sephora and I LOVED it. I gave such a gorgeous glow and you can use it as a blush as well. I'm thinking about mixing it in with my lotion to give all of my skin a bit of a glow.
I really liked the formula. It's not too thick or runny. It applies very nicely to the face and you have a lot of control over it. You can apply as little or as much as you'd like to change up the look. I was very impressed.
Price:
Retails for $30. Like all NARS products, it's pricey, but I couldn't pass it up. I loved what it did to my skin and I know that I'll definitely get my use out of this.
---
I'll be doing reviews for both of these products, so stay tuned!
xx